Election NewsClicks
Behind the Scenes
of Orange County Elections
Heads Up OC Voters - 3-Page Ballot Likely for June 2018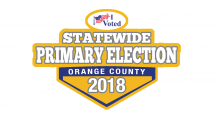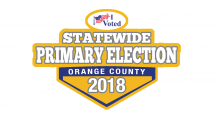 April 5, 2018 - As we continue the detailed and complex process of building the ballot it has become quickly apparent that most, if not all, ballot types in Orange County will stretch to 3-pages (unlike 2016 when most ballot types were 2-pages).
The reason for this is pretty straightforward - for instance:
There are 27 candidates for Governor
There are 11 candidates for Lt. Governor
There are 8 candidates for Secretary of State
There are some Assembly and Senate contests with 10 or more candidates
There are some Congressional contests with 15 or more candidates
You get the idea - combine this with countywide contests, state propositions and local contests and you end up with a lengthy ballot. This will also change the amount of postage required to return a ballot - from $.50 to $.71 (which will be messaged clearly in our vote-by-mail instructions).